A Writer's Website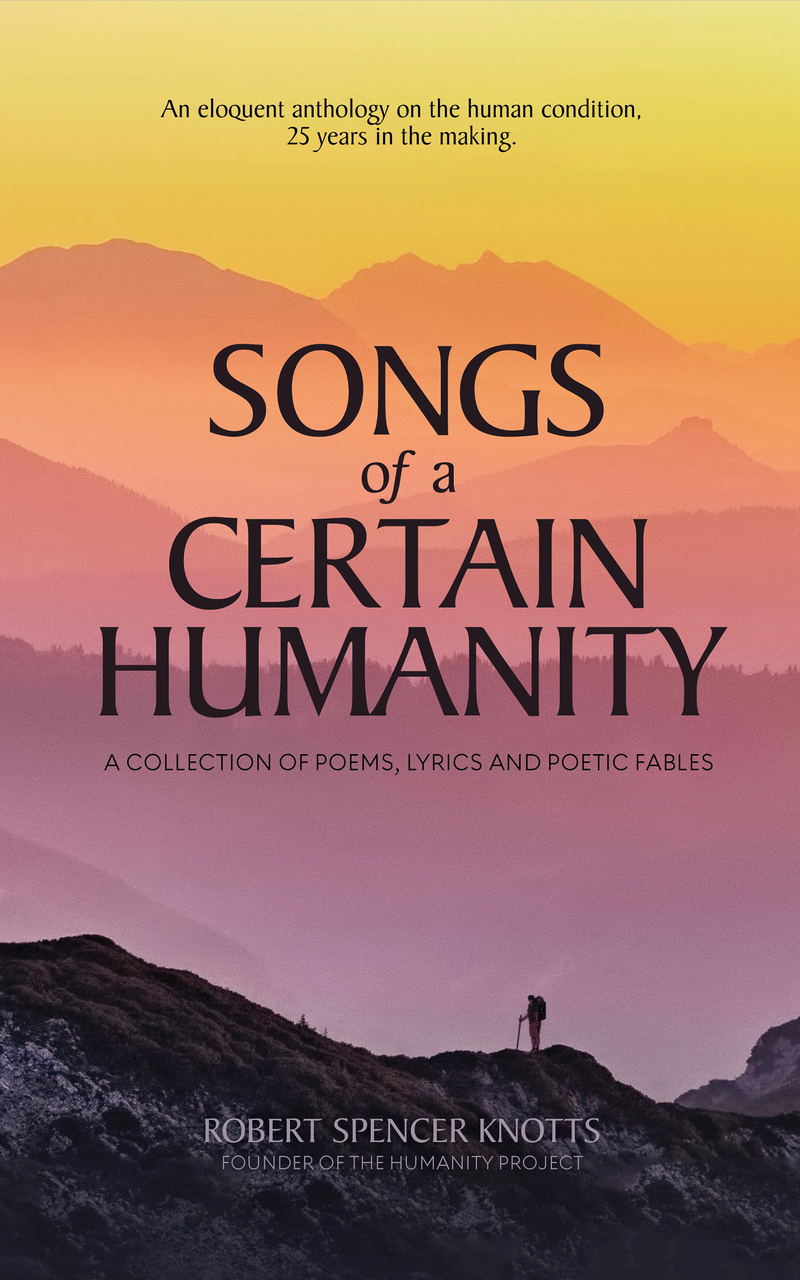 Songs of a Certain Humanity is a collection of 40 poems, 14 lyrics and 12 poetic fables written over the course of a quarter century. Here, Robert Spencer Knotts explores our deeper nature as human beings and reflects on the value of humanity itself. Founder of the Humanity Project, Knotts insists that we each possess a vast potential to improve ourselves and the human species. Readers will find this anthology inspiring and hopeful, offering an antidote to the dark pessimism that infects so much of our society. All royalties for the first full year will go to the Humanity Project, a 501(c)3 nonprofit founded in 2005.
You can see, and buy, "Songs of a Certain Humanity" on Amazon or any other bookseller you prefer. Look through the book on Amazon.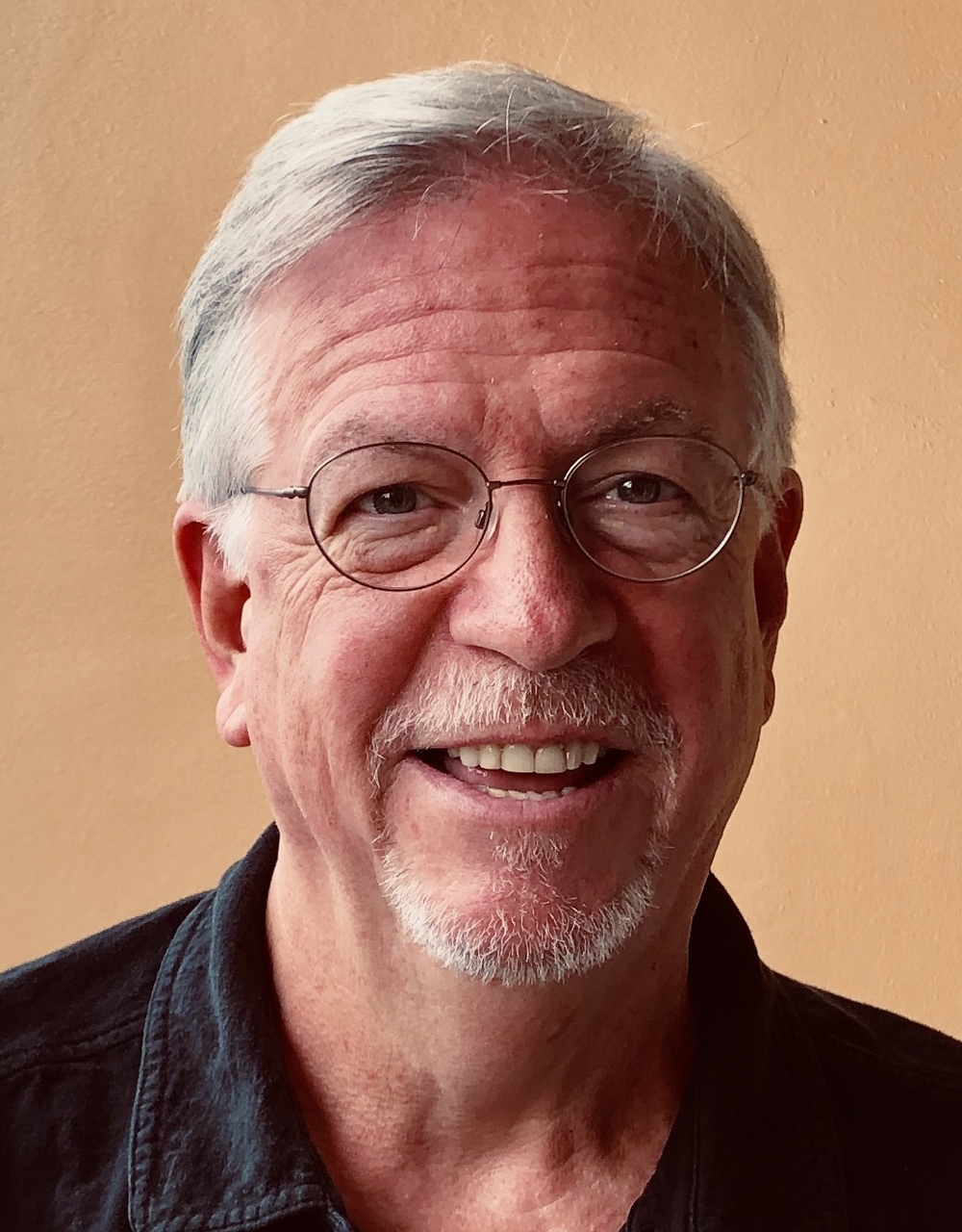 Formerly writing as Bob Knotts, Robert Spencer Knotts is among fewer than 50,000 Americans whose biography is included in the Marquis "Who's Who In America" and "Who's Who in the World," the standard biographical references. (The New York Times wrote that the Marquis "Who's Who In America" remains "that venerable guide to American achievement ... as much V.I.P. room as reference room.")
In 2019, Marquis honored him with its Lifetime Achievement Award, given to fewer than 5 percent of all those listed in their "Who's Who" volumes.
Knotts belongs to the Authors Guild, the Dramatists Guild of America and was peer-elected to the distinguished writers' organization, PEN -- an acronym for "Poets, Playwrights, Editors, Essayists, Novelists." His writing and music have been showcased through the Southern Arts Federation following his selection by the state of Florida's Division of Cultural Affairs.

REVIEWS FOR "NEVER NOTHIN' AGAIN NO MORE"

Knotts' play on teen suicide is available at no cost to schools and nonprofit groups interested in productions. Psychologists and therapists believe the drama saved lives in South Florida by providing a vehicle for open discussion with young individuals at risk of suicide.

"Powerful...gripping...hard-hitting! ... How deeply Knotts taps the adolescent psyche comes through in the climax." -- The Miami Herald

"Breaks entirely fresh theatrical ground! ... An engaging and powerful drama that confronts a pressing social issue in unblinking fashion. To our mind at the Coconut Grove Playhouse, this seems a combination that makes for both entertaining and important theatre." -- Arnold Mittelman, Producing Artistic Director, Coconut Grove Playhouse

"It is a very strong piece of work, forceful and brave about the emotional reality of teenagers and the allure of suicide and yet never preachy or false." -- Elissa Adams, Director of New Play Development, The Children's Theatre Company of Minneapolis

"I highly recommend Robert Spencer Knotts' powerful play about teen suicide! ... I know his imaginative theater work from having seen a production of 'Never Nothin' Again No More' and have also now become familiar with some of his other work. His is truly an original voice in the American theater!" -- Robert Kalfin, Broadway and Off-Broadway director, founder and artistic director of the N.Y. Chelsea Theater Center
ALL WRITTEN, MUSICAL OR OTHER WORKS ON THIS WEBSITE ARE COPYRIGHTED BY ROBERT SPENCER KNOTTS OR ONE OF HIS PUBLISHERS AND MAY NOT BE USED WITHOUT HIS EXPRESS WRITTEN PERMISSION